When you get injured on the job, workers' compensation benefits can cover your medical bills and replace some of your lost wages. This system gives workers the time and financial support to recover from their injuries and return to the workforce.
However, workers' comp benefits do not replace all of your lost wages, and if you are a noncustodial parent with child support obligations, a significant reduction in your monthly income can be a big concern.
Ohio takes child support obligations very seriously. Each parent has a legal responsibility to provide financial support for their children while they remain dependent, and that responsibility does not change when parents get hurt.
Will My Workers' Compensation Be Taken to Pay for Child Support?
In some cases, yes. Workers' compensation benefits can be withheld to pay for child support.
Although the benefits you receive for medical costs should go directly to your medical bills, a portion of your wage-loss benefits can be taken to cover any child support obligations.
If you receive monthly workers' comp benefits for temporary total disability or temporary partial disability, up to 25% of your monthly benefits are subject to wage garnishment.
If you have no current child support obligations and your wages are being garnished for arrearages only, the maximum amount of withholding is reduced to 15%.
If you receive a lump-sum award for benefits, up to 50% of the lump-sum award may be subject to garnishment.
If you receive monthly permanent total disability or permanent partial disability benefits, up to 50 percent of your monthly benefits are subject to garnishment.
If you receive a settlement payment from a disputed workers' comp claim, up to 50% of the proceeds from the settlement are subject to garnishment.
Do I Have to Pay Less Child Support Since Workers' Compensation Pays Me Less Than What I Was Earning at Work?
Having to pay for child support when you're already struggling to cover medical bills and costs of living can be a challenging situation.
If you believe you may be out of work for a while, you can request a modification of your child support order.
Contact Thomas Marchese Today.
We have more than 25 years of experience helping injured workers in Columbus with workers' compensation issues. Contact us today to discuss the details of your situation with Tom. Your call is free.
Related Workers Comp Articles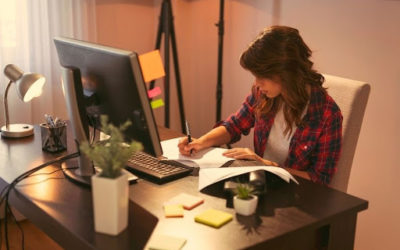 Remote work was already on the rise in Ohio before the pandemic. Now, many are working partially or fully from home, and while this is a win for flexibility, it also raises questions about the workers' compensation system, especially if you're injured during work...